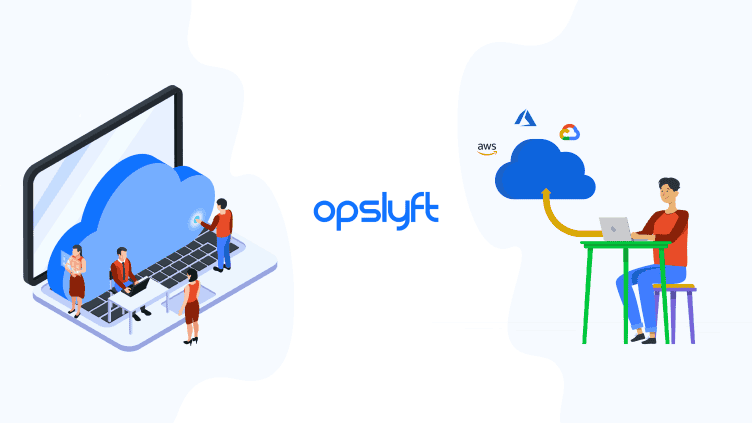 It's all about DATA
With boundless potential, data is a valuable asset. Data is more helpful than ever in the digital era of economic growth. However, while the world economies are globalizing, the management of vast and intricate datasets presents substantial challenges for data infrastructures.
This challenge also extends to the realm of cloud computing. On one hand, cloud offers several benefits through its network services; on the other, it poses challenges around its maintenance and governance. For an organization with a sizable cloud infrastructure, tens of thousands of applications run, resulting in millions of lines of billing data. Navigating this intricate landscape requires a constant focus on optimization, cost-saving strategies and resource management.
Is Your Cloud Provider Truly Empowering Cost Control and Monitoring?
It's imperative to acknowledge that most cloud providers base their billing on usage, making cost escalation a genuine concern for companies momentarily distracted from their cloud spending. Gaining visibility into expenditure allocation is another formidable challenge. In enterprises where hundreds of engineers run multiple applications, deciphering a single, complex bill can be an overwhelming task, leading to potential overcharges. Herein lies the significance of cloud management solutions. To comprehend and manage cloud spend at the enterprise level, investing in a specialized software becomes essential.
**Let's see what all the cloud providers give you for cloud cost management in a nutshell. **
The AWS Cost Management product suite offers a comprehensive approach to organizing, understanding, and accessing cloud-based costs and usage. AWS Explorer empowers users to visualize, understand, and manage AWS costs over time, while the AWS Cost and Usage report provides a comprehensive breakdown of usage data and AWS-related expenses, encompassing pricing metadata, reservations, and service-specific information. AWS Budgets further enhance cost management by enabling users to set custom budgets and receive alerts upon exceeding predefined thresholds. AWS Cost Explorer facilitates the creation of budgets tailored to specific use cases. Likewise, Google Cloud Cost Management offers an intuitive view of current cost trends, allows for budget creation and monitoring, facilitates stakeholder alerts, and enables the development of custom dashboards. Azure, too, provides tracking and management tools, including cloud spend and cost analysis.
Cloud Providers claim that they are helping, but are they really
It's crucial to recognize that these cloud providers offer fundamental cost-management services, which often require augmentation through third-party management software. Cloud users are frequently required to exert significant effort in this endeavor. While the Big Three cloud providers claim to assist customers in monitoring and controlling their costs, they often fall short in delivering a holistic solution. The challenge stems from their relative distance from customers, preventing them from fully comprehending the scope of the problem.
The Emergence of Multi-Cloud Environments
Furthermore, organizations are increasingly adopting multi-cloud environments to ensure data consistency. AWS, Azure, and GCP dominate the global cloud market, revolutionizing organizational operations. Multi-cloud adoption promises a wide array of benefits, including flexibility, scalability, consistent updates, and more. Statistics reveal a growing trend, with 92% of enterprises having deployed a multi-cloud strategy, 80% embracing hybrid cloud strategies, and 94% of large enterprises planning to adopt a multi-cloud approach by the end of 2023. Small businesses are following suit, with 60% already using more than one IaaS cloud platform, projected to increase to 79% by 2023. Mid-sized companies are also onboard, with over three-quarters implementing a multi-cloud strategy, set to rise to 84% by 2023. These statistics underscore the increasing adoption of cloud services to streamline infrastructure, reduce costs, and enhance innovation. However, ineffective multi-cloud management can introduce challenges and limitations that jeopardize data privacy and protection. For many companies, data infrastructure remains a cost center rather than a profit center.
In summary, while major cloud providers offer tools to analyze billing, their capabilities are limited. These tools primarily offer insights into spending within their respective ecosystems, creating isolated silos of information. To gain a holistic view of cloud spending, especially in a multi-cloud or hybrid environment, where organizations use multiple cloud providers, a unified portal or control plane is needed. Unfortunately, no single cloud provider can provide this comprehensive visibility.
Surprisingly, the most effective approach to managing cloud spending might involve investing in spending-control tools. These tools typically cost between 1% to 3% of monthly cloud service spending. However, the return on investment from improved cost management significantly outweighs the subscription cost. We'll delve deeper into this topic in our upcoming blog.